Legacy SizeUp
Previously after entering an industry and city, end-users would be immediately shown the "My Business" Benchmarking module in your SizeUp Software as shown below.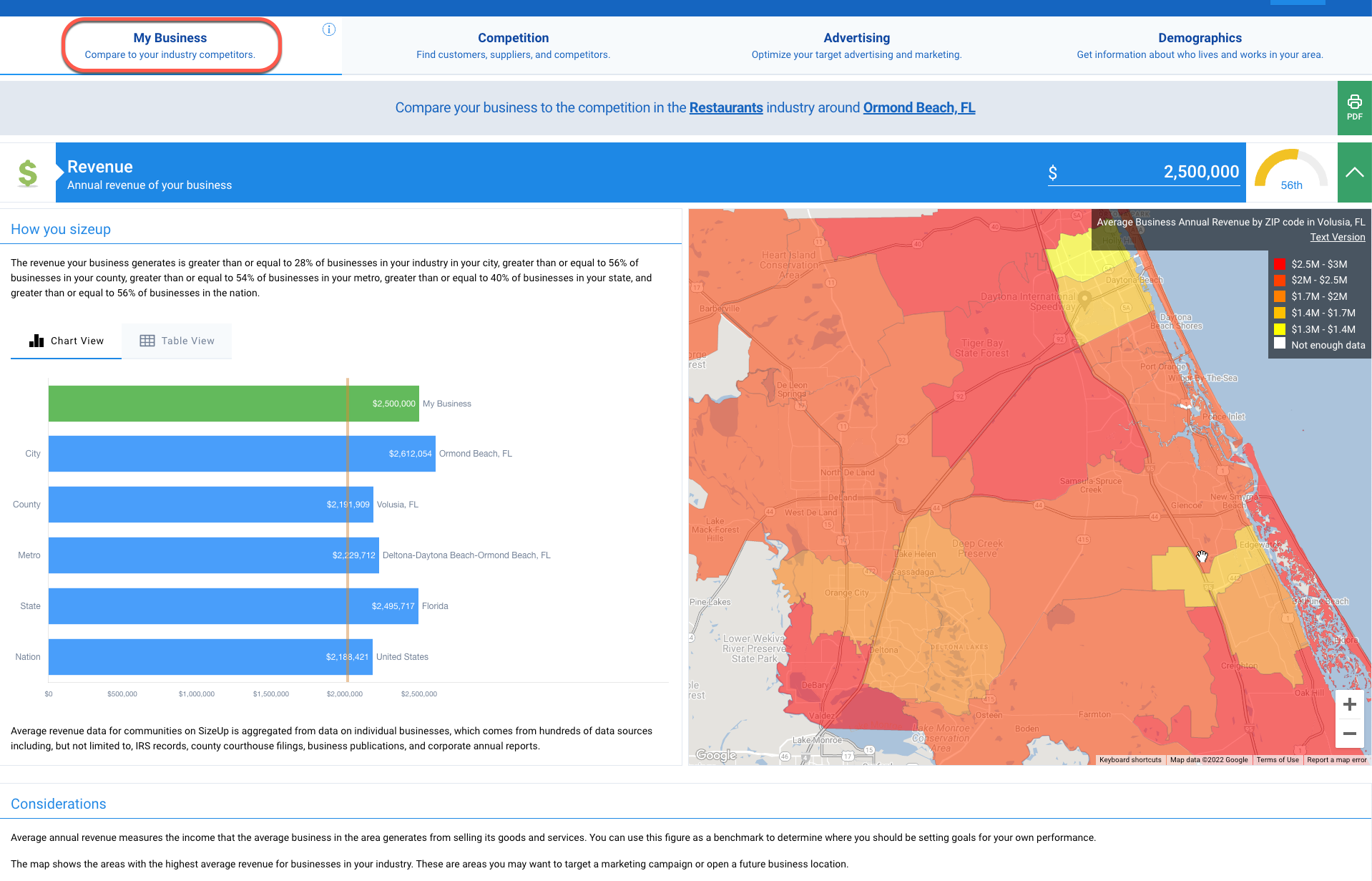 New SizeUp
Your enhanced SizeUp software comes with a new, improved Module Chooser to help direct your end-users to the SizeUp Module they are most interested in.

If you have any questions about the new Module Chooser, please contact your Customer Success Team via email at CustomerSuccess@SizeUp.com.